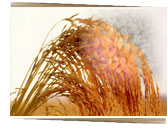 M/s M. R. OVERSEAS PVT. LTD.
Is a rice millers & exporters having own rice mill in Delhi. We are just situated 35 km from the International airport, New Delhi on the Delhi Karnal National Highway. Late Mr. Mulakhraj Arora had seen a dream to establish a State – of – the – art rice milling plant and established a modern rice mill equipped with latest machines in the year 2000.
Our infrastructure includes the state of the art fully automated and logix controlled mechanical processors to give precision prefect quality of each grain quality not only to satisfy customer needs but to delight them. We have team of highly skilled and trained manpower to handle quality control and paddy procurement involving high degree of quality parameters. These processes does not involve human intervention at any process stage hence all the natural attributes of the paddy are retained till the finished product is packed. We have the capacity to convert 6 mt of paddy to finished product in an hour with the latest plant and machinery Satake Corporation (Japan) and Buhler (Germany).
We are processing brown rice, raw rice, sela (Par-boiled) rice and steamed rice of Basmati rice, Pusa Basmati rice and Sharbati rice. We had established our premium brands Mother's Pride, Dolphin, Asian, Lajwaab, Lilly, Nayaab in Indian market and international market. We are also packers of our reputed buyers across the globe. Our main motto is customer satisfaction. We believe that without support of our valuable buyers/dealers and consumers we could not achieved success and reputation within a short span on time.
Our endeavor is to provide superior quality to our customer across the globe hence we procure the best quality paddy from the world famous traditionally Basmati growing heartland – foothill of Himalayas. We have received overwhelming response from the market for our brands like Mother's Pride, Dolphin, Asian, Lajwaab, Lilly, Nayaab etc. Our products our available in a variety of packing such as poly pack, jute bag, cotton bag, paper bag and non-woven fabric bag in various sizes.